Pricing agency Benchmark Mineral Intelligence has predicted over 300 new mines are needed to meet battery metal demand in 2035.
Many of these new mines will currently be in the early stages of development and London's AIM is home to a great number of companies exploring for battery metals.
Few of the battery metals projects owned by AIM companies will make it through to production, this is simply the nature of mineral exploration. However, there are a broad range of assets owned by London's junior miners that have the potential to meet the growing demand for battery metals.
AIM Companies & Growing Battery Metal Demand
According to the International Energy Agency's Announced Pledges Scenarios (APS), electric vehicles will account for 30% of all produced vehicles by 2030.
In such a scenario, battery metals such as lithium, cobalt, nickel and graphite will become ever more sought after, and the companies controlling producing assets will likely enjoy premiums to current valuations in the future.
Car manufacturers are becoming increasingly involved with the mining of battery metals in an effort to secure their future supply. For example, Tesla has filed a patent for a lithium extraction technique while BMW has been involved in the "Responsible Lithium Partnership" by studying lithium mining impact in Chile's Salar de Atacama.
Although there are currently no concrete plans to vertically integrate into mining by major manufacturers , such moves signal their interest in mining and may eventually lead to takeovers of producing assets, possibly those owned by AIM-listed companies.
However, with significant capital requirements to achieve production, investors should be aware of the risk of dilution and the time it takes to first cash flows from producing assets.
That said, UK investors have plenty of domestically listed choices currently evaluating potentially world class assets.
There are a selection 'pure-play' miners that are focused on one particular mineral, and many more with diversified portfolios of developing assets.
Download the Kemeny Capital 'Five AIM-listed EV & Battery Metals Companies to Watch' report for selection of AIM companies with battery metal assets.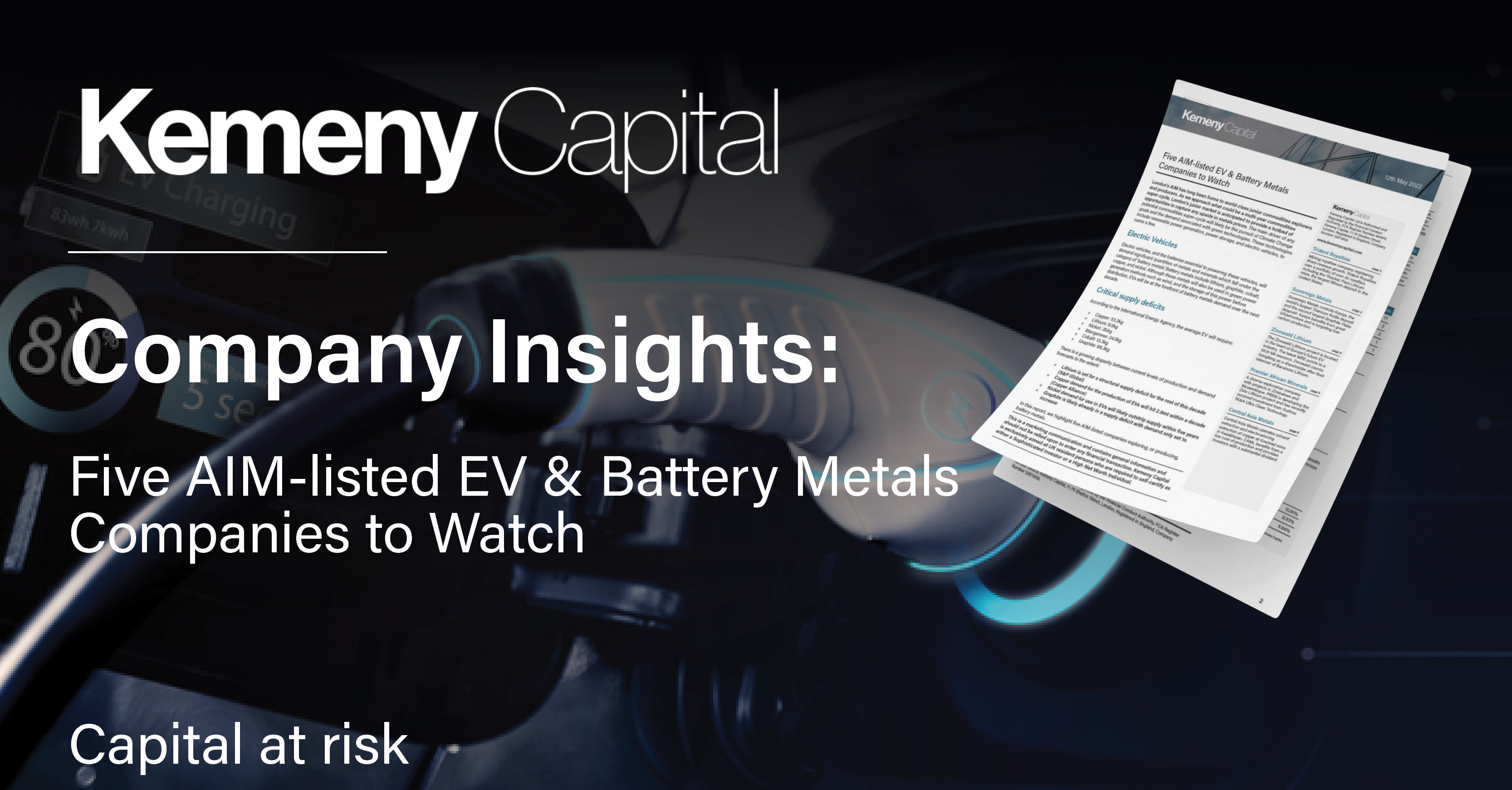 Explore Tax Efficient Investing with Kemeny Capital's range of free downloadable guides covering EIS, SEIS and VCTs.
Interviews with the managers of Tax Efficient funds and the entrepreneurs leading UK early stage companies.