Don't invest unless you're prepared to lose all the money you invest. This is a high-risk investment and you are unlikely to be protected if something goes wrong. Take 2 mins to learn more
Green Lithium Single Company EIS
Building the UK's first merchant lithium refinery
Highlights
This round has £2m of EIS coverage available, on a pre-money valuation of £50m
A merchant lithium refinery development company, with a replicable model, creating 50,000 tonnes of output of battery-grade lithium chemicals
£6m funds secured to date
10% of funds secured are from the UK Government's Automotive Transformation Fund
Named in the UK Government's Critical Minerals Strategy
Partnered with Trafigura, a global commodity trading house
Refinery site secured in optimal low-carbon industrial zone in Teesside
The overview information provided on this website is based on the data representations contained in the EIS Investor Deck provided by the firm 'Green Lithium'.
Kemeny Capital has reviewed but not independently verified or scrutinised it. The information and documentation provided should be reviewed carefully. To help you make better decisions, take time to understand both the opportunities and risks of any investment you're considering. 5 questions to ask before you invest.
Total raised to date: £6m

Target Return: 20x*

*Company issued target
Summary
About Green Lithium
Green Lithium plan to build one of Europe's first large-scale lithium refineries at PD Ports in Teesside, UK. The creation of this substantial facility will begin to meet the urgent needs of the battery manufacturing and automotive sectors within the UK and the EU.
The proposed refinery will have flexibility of feedstock and produce battery-grade lithium chemicals to meet the demand of OEMs and Cathode manufacturers.
Green Lithium is targeting a highly-sustainable process that will produce lithium chemicals with a lower carbon impact than the market currently.
Green Lithium aims to enhance circular economies in the battery value chain and is currently developing IP around the re-use of the process byproduct.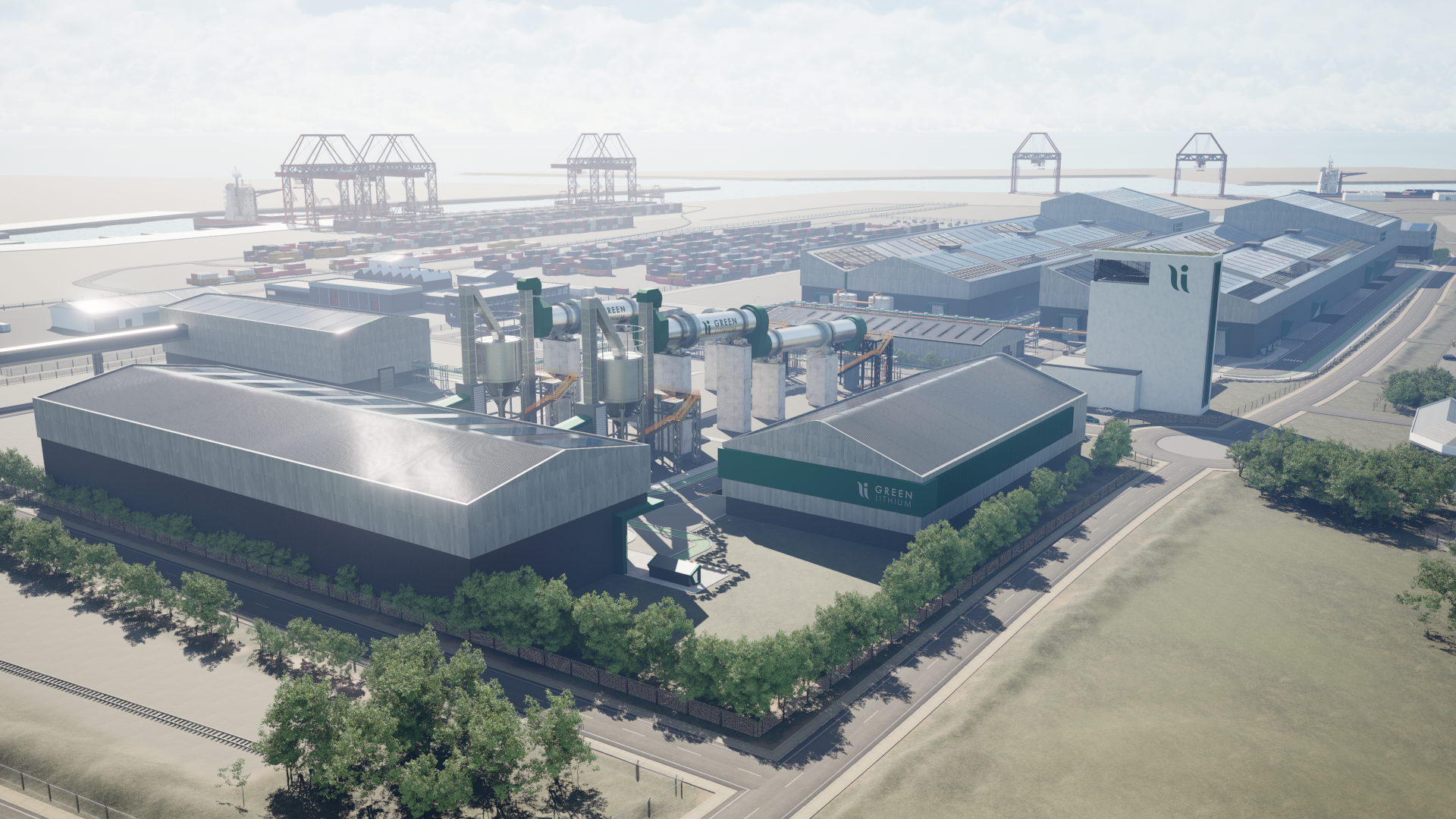 UK Government Backing
"We're backing companies, like Green Lithium here in Teesside, to grow the new, green industries across the UK, sparking jobs and growth for decades to come."
– Grant Shapps, Secretary of State for the Department for Energy Security and Net Zero
The Market
Lithium demand is forecasted to increase due to EV production.
The UK and EU markets are forecast to require over 800,000 tonnes of refined lithium a year*
China currently dominates lithium refining and Europe is wholly dependent on their products
Existing lithium refining is environmentally unfriendly
There will be UK and Europe-wide bans on internal combustion engines in 2035
The European market is currently valued at $1bn and is expected to rise to $12bn by 2030*
Carmakers are driving demand by launching 400+ new EV models between now and 2025**
*Benchmark Mineral Intelligence 
**Bloomberg
Business Model

The nature of Green Lithium's merchant model means that it is not tied to any specific mine or feedstock. This will help to unlock the market bottleneck by refining feedstock from a variety of geographies, whilst ensuring end-product flexibility to meet changes in market requirements.
Green Lithium has commissioned a life cycle assessment by Minviro. This shows that carbon emissions will be substantially lower than current Chinese refineries and the decarbonization case will produce 75% lower emissions.
Green Lithium will unlock UK circular economy opportunities in battery recycling and is currently developing IP around the commercial use of its byproduct to support other industries.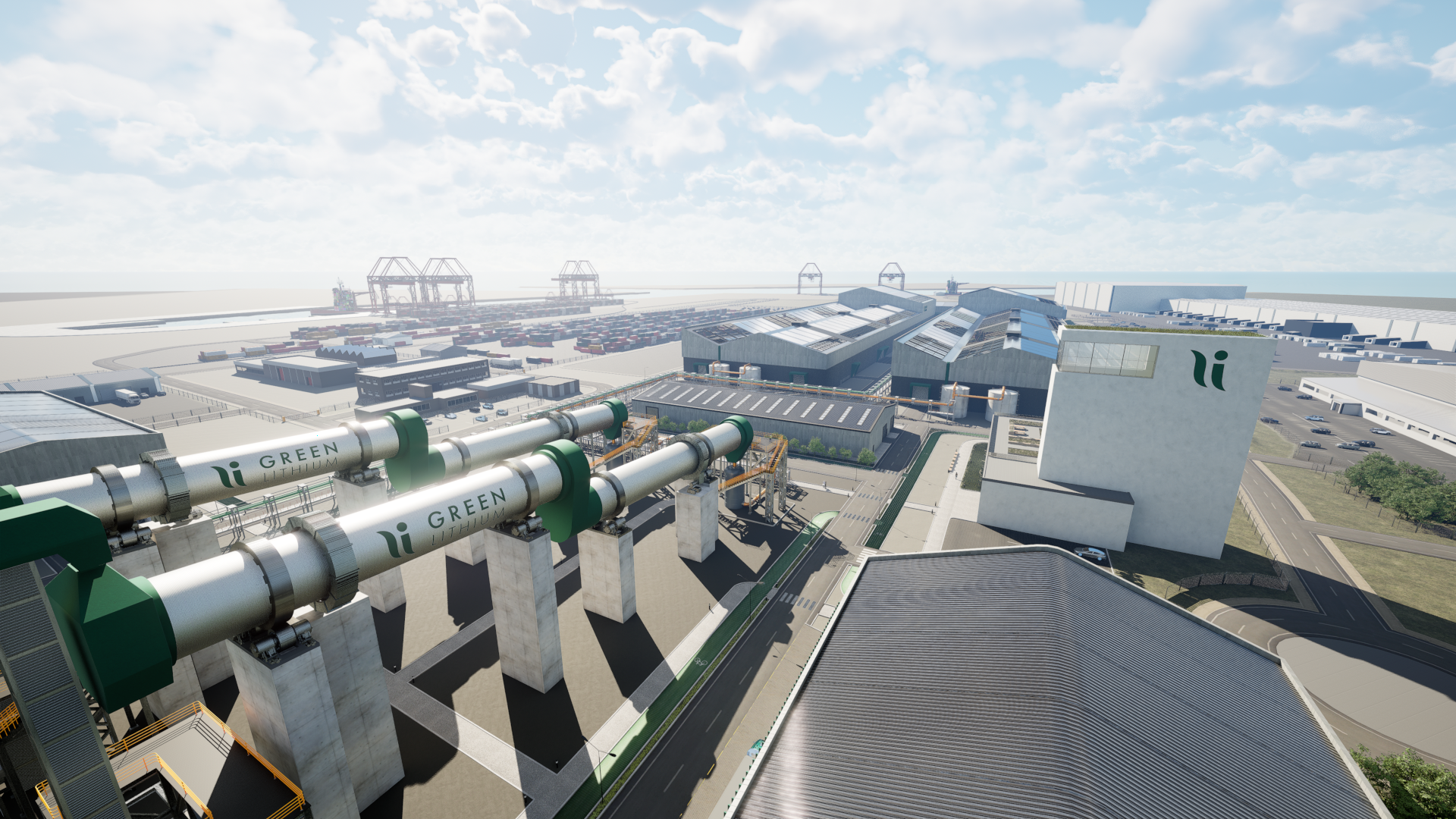 Team
Sean Sargent, Chief Executive Officer
31-year track record leading and delivering multi-billion-pound, critical infrastructure projects ranging from £100m to £15bn, with recent director positions at Jacobs and project/site director roles at Magnox, among others.
Dominic Kieran, Non-Executive Chairman
25-year career with extensive and diverse skills and knowledge in sectors and projects relevant to Green Lithium, including at Babcock International (current Babcock Nuclear CEO), Cavendish Nuclear, Urenco and U-BATTERY.
Jo Charles, Chief Financial Officer
12 years of career experience, most recently in investment banking at Rothschild & Co – other roles include corporate valuations and transaction advisory services at KPMG, where he qualified as a Chartered Accountant.
Guy Hatcher, Head of Strategic Business Development & Co-Founder
Member of the British Standards Institute committee for lithium, with 13 years' experience in mining and mineralogy, including at Barrick Gold and Rio Tinto, and recently evaluating prospective lithium mining sites in the UK.
Richard Taylor, Head of Marketing & Co-Founder
Company founder and vision behind the Green Lithium project with general energy and natural resources market/sector knowledge built over a 12-year career with roles at Petrofac, Maersk Oil and Deloitte.
Alex Cheeseman, Non-Executive Director
21-year career, now as a lithium mineral exploration CEO at Critical Resources, with recent experience at Morella Corporation and at Altura Mining, negotiating high-value lithium mineral offtake contracts, and at BHP Billiton Western Australia Iron.
Project Financial Projections
| | |
| --- | --- |
| Revenue | £970m |
| Spodumene Cost | £376m |
| Production Cost | £200m |
| EBITDA at 41% Margin | £394m |
| Ungeared Cashflow | £299m |
Risks
As with all offers found on Kemeny Capital's website, this offer is exclusively aimed at UK resident persons who are required to self-certify as either a Sophisticated Investor or High Net Worth Individual.
The value of investments may go up as well as down and there is no guarantee of any investment return. Investments in private companies carry significant risks including loss of capital, illiquidity, and no guarantee of regular income from the investment. You should understand the risks involved and be capable of making investment decisions based upon your personal circumstances. Past Performance is not an indicator of future performance.
ESG & Impact
Green Lithium's operations have the potential to be at the forefront of low-carbon lithium chemical production, enabling our planet's transition to sustainable energy.
Green Lithium supports UN Sustainable Developments Goals 9 (Industry, Innovation and Infrastructure), 7 (Affordable and Clean Energy), and 13 (Climate Action).