Summary
Fund II is a £10m+ EIS venture fund helping investors access a portfolio of high growth UK companies in FinTech, PropTech & ConsumerTech; Fund I successfully raised & deployed within 12 months; Fund II has already raised £8m+ of £10m ahead of 31st October close.
Highlights
Entrepreneurial team – advisors with founder exits (£1Bn+)
Strong track record (~88% IRR) – in FinTech, PropTech and ConsumerTech
Fast deployment – Fund I successfully raised and deployed within 12 months
Consistent deal flow – numerous off-market EIS eligible opportunities
Powerful ecosystem – wide relationships across Seed and Series A+ VCs
The Fund
Love Ventures has a wealth of experience in investing in early-stage companies and the team predominantly consists of founders and exited entrepreneurs. The experience of the wider advisory panel means they are uniquely equipped to help founders grow their businesses and exit successfully. The Fund's advisors have successfully exited multiple businesses between them including CyberSource, The Instant Group, Passmark Security and Skyscanner.
ESG & Impact
Love Ventures holds a number of 'BCorps' in their EIS Fund I portfolio. Certified B Corps are legally required to consider the impact their decisions on their workers, customers, suppliers, community, and the environment.
In addition, the portfolio supports UN Sustainable Developments Goals 11 (Sustainable Cities and Communities), 13 (Climate Action) and 14 (Life Below Water).
Fund II will be carbon neutral, in accordance with the Greenhouse Gas Protocol Standards, progress towards meeting the target will be  communicated in the bi-annual report.
Examples of Fund I Portfolio Companies

CIRCA5000 (previously Tickr) is an impact platform that lets customers invest in companies making a positive impact and offset their carbon footprint. It's impact investment, simplified.

Just Move In saves estate & letting agents time, hassle and money with their Utility Management and Tenant Referencing SaaS products. Their No.1 rated Home Setup service help thousands of home movers every month with essential services including insurance, broadband, energy, and other financial products. The company is already working with hundreds of partners in 2020, growing their platform fast and is also a certified BCorp.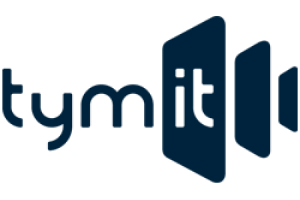 Tymit are creators of the first instalment-only credit card. The company is reinventing credit by making it more flexible and transparent, ultimately putting the customer in control. Launched in 2019, the team have built a scalable platform with excellent take up from customers.
The Market
The UK is Europe's leading nation for technology investment and in 2020 alone, technology investment reached $14.9Bn (Tech Nation), more than France and Germany combined. In 2021 more capital already has been deployed than the whole of 2020.
The Fund will back companies from the FinTech, PropTech and ConsumerTech sectors. The success of UK FinTech is in large part driven by a supportive regulatory environment, with 29 FinTechs constituting nearly 40% of all UK unicorns. The PropTech sector results from the digital transformation that is currently taking place within the real estate industry, leading to technology-driven innovations. ConsumerTech offers access to large Total Addressable Markets driven by the UK's almost universal internet and mobile penetration.
History
Fund I was successfully raised and deployed within 12 months. Fund II builds on the same investment thesis and aims to replicate the partners' angel track record, with an IRR of 88% over the last six years across over angel 20 investments to date including Revolut amongst others.
The team has secured a cornerstone investor, Martin's Properties, who is investing £3m into Fund II. The company owns in the order of £375m of direct and indirect property assets, has a strategic land joint venture and has also provided an investment into Gore Street Capital, the clean energy fund, as part of their increasing private equity investments; more details here.
Team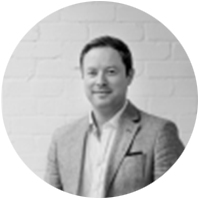 Marcus Love – General Partner
Marcus has over 14 years of experience as an FCA approved financial professional in London. He worked most recently at William O'Neil+Co, the US headquartered equity research firm between 2011-2019.
Marcus has a strong track record of delivering global equity idea generation to investment managers, which enabled his clients to increase their portfolio performance.
Over the last six years he has invested in 20 early-stage businesses and successfully built an angel syndicate. He progressed this syndicate into Love Ventures Fund I and is now further advancing the Love Ventures venture capital franchise. Marcus is co-investing in the Fund alongside investors and seeks to replicate this successful performance.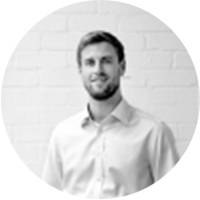 Adrian Love – General Partner
Adrian has over a decade of experience as an investment professional and chartered surveyor. From 2016, he worked at Dorrington PLC, a £1.4Bn private investment company, where he was an investment manager of a £200m predominantly residential portfolio of assets, including a joint venture with Grainger PLC.
Earlier on in his career, he worked for six years at The Instant Group, a high growth pioneer within the global flexible workspace sector where he focussed on enterprise sales prior to its acquisition by MML Capital. He was instrumental in growing the managed office division's revenues by over 200% to £25m over a five-year period.
He is a Board Observer at PropTech businesses Deepfinity and Movewise and leads this sector for the Fund.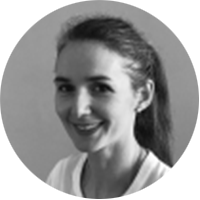 Esther Reynal De St Michel – Investor Relations
Esther is an international strategic growth specialist with an MBA from Oxford University. Over the past 12 years she has been a trusted advisor for some of the world's biggest brands across consumer, healthcare and tech sectors, from GooglePay to Johnson & Johnson to Suntory.
Her experience ranges from providing commercial due diligence and transition plans for private equity backed businesses to identifying new growth opportunities to well established brands. More recently she has started using this experience to advise younger companies on
their go-to-market strategies.
She is also an angel investor and mentor to female founded and co-founded technology businesses.
Charges
| Charges | |
| --- | --- |
| Initial Charge | 3% |
| Total Initial Charge through Kemeny Capital | 3% |
| Annual Management Charge | 2% |
| Performance Fee | 20% |
When investing through Kemeny Capital we receive a 1% fee from Love Ventures. This comes out of the fee above which is the same as if you applied directly with Love Ventures.
Risks
As with all offers found on Kemeny Capital's website, this offer is exclusively aimed at UK resident persons who are required to self-certify as either a Sophisticated Investor or High Net Worth Individual.
The value of investments may go up as well as down and there is no guarantee of any investment return. Investments in private companies carry significant risks including loss of capital, illiquidity, and no guarantee of regular income from the investment. You should understand the risks involved and be capable of making investment decisions based upon your personal circumstances. Past Performance is not an indicator of future performance.
Apply Online
Apply for this offer and download important documents below